bitcamp
Explore Together
April 9th – 11th, 2021
Virtual
What is Bitcamp?
Bitcamp is a 36 hour hackathon and the prime opportunity to delve into your curiosities, learn something new, and build something awesome. With world-class mentors and 1,200+ fellow campers, you're in for an amazing experience. Whether you're a seasoned hacker or completely new to the world of hacking, we'll have something for you. If you're ready for an adventure, see you by the fire!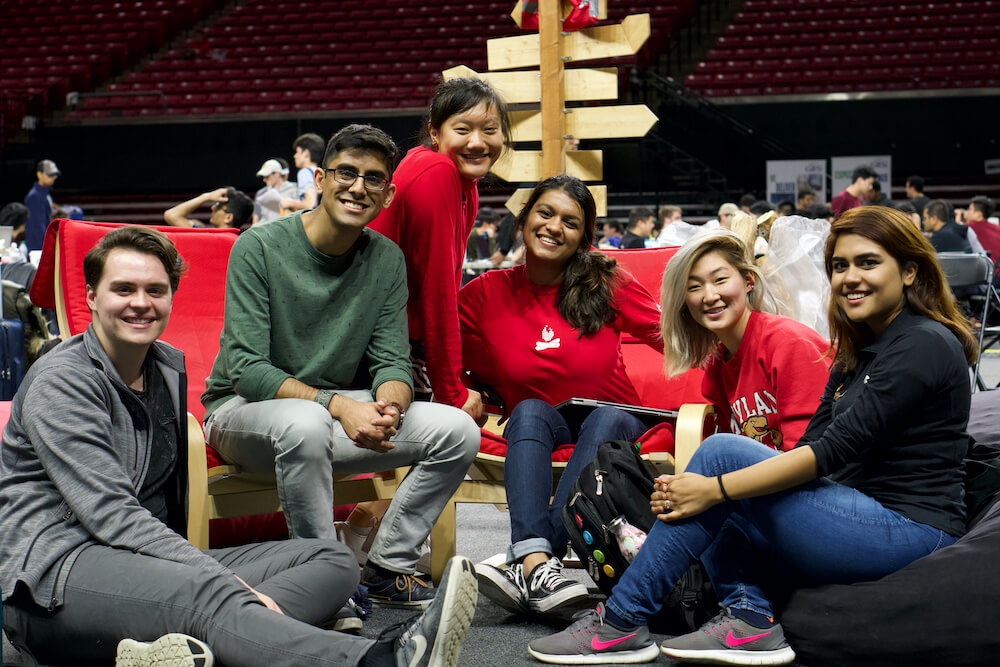 Tracks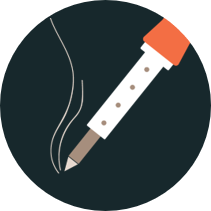 Hardware Village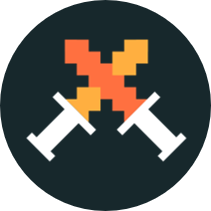 Colorwar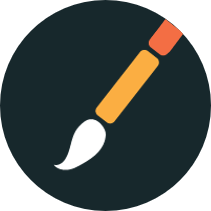 Design Den
Schedule
7:00 PM -
8:30 PM
Opening Ceremony
Main Event
8:30 PM -
8:30 PM
Hacking Begins
Main Event
8:30 PM -
9:00 PM
Bitcamp 101
Workshop
8:30 PM -
10:30 PM
Sponsorship Fair
Main Event
9:00 PM -
9:30 PM
Team Formation
Workshop
9:30 PM -
10:30 PM
Beginner Hardware Workshop
Workshop
9:30 PM -
10:30 PM
Emoji Game
Mini Event
10:00 PM -
11:00 PM
Python Web Apps with Flask
Workshop
9:00 AM -
10:00 AM
Product Management Decoded
Workshop
9:00 AM -
10:00 AM
MLH: US AF Challenge
Mini Event
10:00 AM -
11:00 AM
How Cloud Powers FinTech at T. Rowe Price
Workshop
10:00 AM -
12:00 AM
Sponsorship Fair
Main Event
11:00 AM -
12:00 AM
Intermediate Hardware Workshop
Workshop
12:00 PM -
1:00 PM
From Concept to Capital
Workshop
12:00 PM -
1:00 PM
Trivia
Mini Event
1:00 PM -
2:00 PM
Colorwar
Main Event
2:00 PM -
3:00 PM
Q&A with Christopher Weaver
Main Event
2:00 PM -
3:00 PM
Getting Started with ArcGIS
Workshop
3:00 PM -
4:00 PM
Triggering Notifications with Courier
Workshop
3:00 PM -
5:00 PM
Sponsorship Fair
Main Event
4:00 PM -
5:00 PM
Getting started with Game Design using Godot
Workshop
5:00 PM -
6:00 PM
APIs 101 with Postman
Workshop
5:00 PM -
6:30 PM
Escape Room
Mini Event
6:00 PM -
7:00 PM
Digital Logic Through Minecraft
Workshop
7:00 PM -
8:00 PM
Visualizing Reddit as a Graph DB on AWS
Workshop
7:00 PM -
8:00 PM
MLH: Slideshow Karaoke
Mini Event
8:00 PM -
8:30 PM
Dance Party!
Mini Event
10:00 PM -
12:00 PM
Open Mic Night
Mini Event
9:00 AM -
10:00 AM
How to Submit Your Hack

(Office Hours)

Workshop
9:30 AM -
10:00 AM
Hacking Ends

(submissions due)

Main Event
12:00 PM -
3:00 PM
Project Expo
Main Event
3:00 PM -
4:00 PM
Closing Ceremony
Main Event
All times are in Eastern Daylight Time (EDT)
FAQ
Bitcamp is a hackathon that values participant experience and mentorship over competitiveness and points. Come to have fun with your friends, learn something new, eat s'mores, and have a generally awesome time. We have all sorts of crazy activities planned for you...come find out the rest!
A hackathon is a creative marathon all about building something cool. Students are encouraged to come up with an idea, form teams, and then build out that idea (typically through programming!) into a product in 36 hours. We want you to take something you love (sports, art, camping, anything!) and combine it with technology to make something awesome. It's a great time to push the envelope and learn some new skills.
No prior experience is required to attend Bitcamp. Exciting workshops and helpful mentors will give you the resources to help you build your dream project. Just come with your head and a willingness to learn!
No idea? No team? No problem! There will be dedicated events during Bitcamp for idea creation and team formations.
Unfortunately, we are unable to accommodate minors at this time.
Although Bitcamp is a hackathon, there is no requirement to hack if you don't want to. If hacking isn't your thing, you can still participate in our exciting workshops and fun mini-events.
Projects are submitted by teams to DevPost. You don't need to finalize your team until project submissions are due during the event. You may work individually or in a team of up to four campers. Don't have a team in mind? No problem! Bitcamp will kick off with an optional team formation event.
Admittance into Bitcamp will be going out on a rolling basis.
Any college student or high school student (with a legal chaperone) is more than welcome to apply to Bitcamp.
Yes! There is no cost to attend Bitcamp.
People not registered for Bitcamp will not be allowed entrance to the hackathon.
From Augmented Reality Human-Scale Pong to a research paper detailing vulnerabilities in Google's reCaptcha system, the projects at Bitcamp span across all categories and interests. You can check out all of the amazing submissions at the
Bitcamp 2019 Devpost
!
Arduinos, sensors (ultrasonic, photoresistors, thermistors), inputs (buttons, switches), outputs (LEDs, piezo speakers, 7-segment displays, micro servo motors), passive components (resistors, capacitors, diodes), and wiring.